Recently my father-in-law came from Nigeria for an extended visit. We enjoy him and I particularly love to hear his unique view of American traditions. His presence also exposes me to things I rarely pay attention to anymore. This week it was Entertainment Tonight, the television show, which has been chronicling the missteps of Heather Lockhear's struggles with addiction and suicidal thoughts. I usually don't watch such shows, but he does during our dinner time, I've been watching. Tonight the hosts ended their piece with well wishes that she obtain the help she needs. It left a bad taste in my mouth, so to speak. It seemed to me that one way they could help was to stop tracking her every misstep and broadcasting it to the voyeuristic, judgmental masses. A view that I will admit is somewhat judgmental itself.
 
It got me thinking.
ET is merely copying what we tend to you when someone we care about is struggling. We carefully monitor all their missteps. We broadcast it to others under the guise that we care. We offer our thoughts and maybe our prayers too. But what do struggling loved ones really need?
 
It depends.
 
It really does. Sometimes the best thing we can do for our struggling loved one is to ask them what they need. Sometimes the go-to service or intervention is not the best thing. I often see marijuana users sent to a Narcotics Anonymous meeting. Why? Because the meetings are free and easy to find. It's easier to find NA meeting than a Marijuana Anonymous meeting. It's easier to send someone to a meeting than to identify why they are using marijuana and addressing the need.
 
Really pray.
 
I recently found out a friend of mine from many years ago is in a lot of trouble. While it really wasn't appropriate for me to reach out to him, it was appropriate to intervene – via intercession. It's not easy to repeatedly take a request before God and wait for His intervention. So often I feel like a broken record. I imagine you have experienced that too. Still we are called to be faithful and persistent in prayer. (e.g. Luke 18:1-8). This sometimes means weeks, months, or even years if necessary.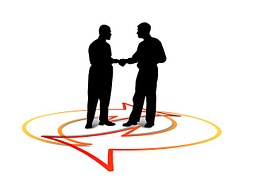 Categories: Mental Health